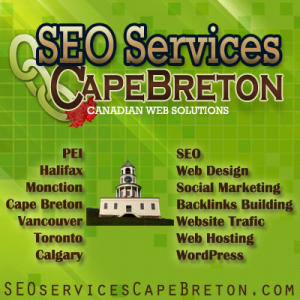 Cape Breton SEO Services have a team of professional Website Designers that will be able to help you rank #1 on Google as well as provide you with correct answers to your questions.
SEO Cape Breton can explain the SEO process to you and we will provide you with guaranteed assistance for all your business needs.
Depending on what keywords you want to rank high for and which niche or market your competition is located in, SEO Services Cape Breton will assist you with gaining the best results that you are looking to rank for.
With our SEO services, you are sure rank high for your chosen targeted keywords and with quick results.
With your help, and our SEO knowledge and experience, you are well on the way to ranking on Page #1 of Google. Then get the traffic and results that you are looking for.
Please contact us today for Website Optimization Services in Cape Breton.
---
HOW DOES SEO WORK
Most people immediately search for things like The Cabot Trail, restaurants, hotels, tours, and walking trails in the local Cape Breton area.
So when putting together an SEO campaign for your business, we would focus for example on one of your keywords like "Cape Breton restaurants" which would narrow down the search immensely and would filter out all the other restaurants in the rest of the country and you would most likely land on page #1 of Google within a few short weeks.
Now if you further define your keywords like Cape Breton Take Out", this would focus the search just on the take-out restaurant businesses as opposed to sitting down in a restaurant somewhere. See how it works?
With a little SEO (search engine optimization) know-how, your site would not only land on page #1 of Google but also probably in the top 3-5 positions in a very short time.
Now it's getting interesting. So to move up in the ranking to hopefully the #1 position on Page #1 this is where we come in and work our SEO magic. We would  put together an SEO campaign that will see you gain ground and eventually surpass the competition.
An SEO campaign includes things like changes to your website, a bit of social marketing creating backlinks to your website or landing page, and also creating valuable social bookmarks that get your site shared with a larger audience.
That being said, our job now is to put your company on Page #1 of Google when people search for your location and keywords. This usually takes a few short weeks and we often find that our clients sites land on page #1 of Google around the 3 month mark. As your sites popularity begins to grow, we suggest 3-6 months for maximum effect when ranking on Google and other search engines.
Quality SEO Services in Cape Breton
SEO Cape Breton Provides Top Quality SEO Services in Cape Breton for all our regular and new customers alike.
Do you want to achieve TOP rankings in Cape Breton (Canada)?
Hire SEO Cape Breton to rank your website in TOP Search Engines Results (SERP) within 3-6 months.
SEO Cape Breton provides services to all kinds of websites and business markets like Corporate, Real Estate, Ecommerce, Music Industry, Car Sales, Retail Sales, and Personal and Professional Blog Development.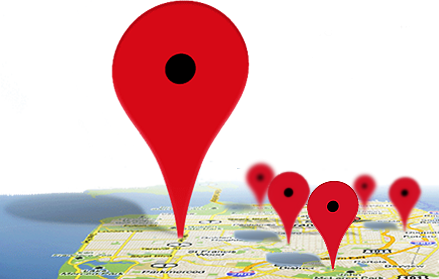 SEO Cape Breton also provides web design and digital marketing services along with SEO to provide you the best possible options to get more traffic, leads, and sales for your company. SEO Cape Breton specializes in Google Maps, Google Analytics, Google Places, and various other software methods such as backlinks building to get your site to the top of the search engines.
With SEO Services Cape Breton you can see your webpage rank improve each month and usually for most of your keyword in TOP 10 on Page #1 within 3-4 months.
SEO Cape Breton guarantees 100% white-hat ethical approach to SEO methods so you won't have to worry about any penalty or ban from Google.
Call SEO Cape Breton at 902.304.1302 or contact us to get a FREE SEO REPORT.