Looking for Quality Social Media Marketing Services?
We provide Top Quality Marketing Services anywhere in Atlantic Canada.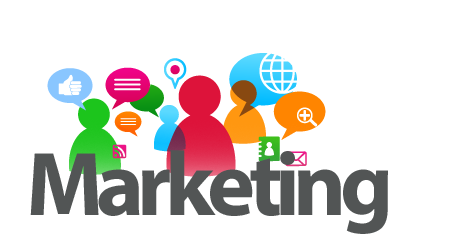 Our Social Marketing Plans are designed connect your website with your social media audience and target the right audience for your products,  services, or brand in general.
Visitors are more inclined to share your content with their friends on their own social media channels if they find the content interesting. We add social plugins to your website that enable visitors to share your services or products with the world from any page or article on your site.
Each website and social media channel we design is as unique as your business so it's up to you to add as many social media accounts as you want.
Some clients have us creating a Facebook page and then connect it with their website. Then to further promote their brand, product or services, we will create a YouTube channel video for promotional purposes.
Social Media Management Services
If you would like to order our Social Media Management Services then we are here to setup your social media channels and connect them with your website in order to promote your content.
Each social network account we create will have all your important contact information, logo, banners, or any other important content that you wish to add. Regular content is written on a weekly, bi-weekly, or monthly basis depending on which Web Management Package you choose.
Each piece of content that is written on your website blog will then get shared with each of these Social Media channels in order to build an audience in which to advertise your products and services to. Our social media management methods are proven to work as we have many happy customers throughout the Maritimes.
Price for Social Marketing / Management Only: $97/MO. – Order here!
Web Management Services
If you are looking for the complete Web Management package that includes website content updates, SEO services, as well as social media management, then we have an affordable solution for you.
Order the Web Management Package now and quit any time you like!
This package comes with Full Monthly SEO Reports that show your improved Google page rank each month as well as Google Analytics Reports.
Social Media Marketing Package Pricing:
1. Social Media Creation Scripts $97
Add on any Social Media Accounts you wish from Facebook to LinkedIn.
(Profile pic, cover banner, and all the "About" info for your Social Media Page INCLUDED!)
We will create social media accounts like Facebook and then connect them with your website, adding "Like, Share, Recommend, Faces, etc" code so visitors to your website, can also become fans of your products or services on Facebook. Sharing is the ultimate form of "FREE" advertising, so why not give it a test drive.
Pay us the one-time creation fee of $97 and get hooked to the social media information highway, and grow a large audience in which to share you latest product/services with. Each "Facebook Page" includes analytics and insights to watch what region/country your traffic/visitors are coming from, what browser they are using, and if they are using mobile to check out your Facebook page or website. Growing your fan base can only mean more traffic, leads, and sales !!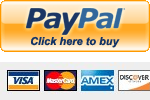 2. Email Marketing Campaign – $97
We will create a MailChimp account and embed the signup script on your website as a form gathering they name and email. We will then pass you the keys to the MailChimp account where you can login and send out unlimited newsletters to your sign-ups.
Most of our clients order an email marketing package after the initial web design has been completed. The email marketing package includes a form for your visitors to sign-up and be added to your marketing database where you can send out monthly newsletters to advertises specials, new products, or even contests.
3. Video Testimonials – $97
We will create a video testimonial to promote your company's product or service and place the embed script on any page you wish.
---
Why Hire Social Marketing Services Cape Breton?
Guaranteed Results: If we don't deliver the promised results each month then we will work for FREE!
Best affordable rates in Canada: We have the most affordable Social Media Marketing rates without compromising quality.
Proven Results: We have delivered proven results in various markets specifically in Canada.
100% White-hat Methods: We provide 100% White-hat and Ethical Social Media Marketing services in Canada.
Best SEO Service in Canada: We provide the best support and Social Media Marketing Services all over Canada.
Frequent updates: We will keep you updated each week via email with 24X7 Skype chat/call support.
So you see how Social Media Marketing and SEO Services go hand-in-hand in promoting your company, brand, and website.
If you want to gain an edge on the competition partner with a local social marketing manager who will do all the work for you, especially if you are too busy to do it yourself.
We believe in going the distance with our clients to why not give us a call and get started today – 902.304.1302
Already Have a Website?
If you already have a website we will provide you with website re-design options as well as story-boarding a plan for Social Media Marketing and SEO Services to give you a boost for your keywords and market online in Cape Breton or elsewhere in the Maritimes.
The goal here is to be found on major search engines ahead of other competition in the same market. That's what we specialize in – SEO! The days are gone to just have a killer website.
If you want hundreds of new visitors each month to your website, you need to partner with a local digital marketing manager to talk about getting your site found online!
Our Digital Marketing Services is here to help you on your next web campaign, whether you need a new site or just want to get found online for your products or services.
Call Cape Breton Web Design at 902.304.1302 or contact us to get a FREE Website Analysis.