---
Full Web Design and Marketing Company Right Here in Cape Breton!
Cape Breton Web Design is a local web development company located in Cape Breton, Nova Scotia specializing in web design, SEO Services and Digital Marketing!
Some of our specialties include responsive and SEO friendly web design so that people can see your website on any number of mobile browsers as well as getting found in Google and other major search engines! We love helping our clients and producing graphic works with eye-popping results!
We always have a few projects in the hopper and over the past 20+ years have delivered many projects for markets like real estate, bed & breakfast, musicians, and tourism based projects.
If you are looking for professional web development services then hit us up for a free web consultation to discuss your ideas – 902-304-1302
Websites Must Flow with the User in Mind!
We believe a website has to flow and have a great UX (user experience), be easy to navigate and follow clean design practices so that you have repeat business and your customers keep coming back to your website time and time again.
The web design process usually begins with a free consultation which gives us both an opportunity to share information in order to come up with a website tailored to your organizations needs. Just have a couple of questions?
Feel free to contact us, and we will be more than happy to assist you – 902.304.1302
Think Cape Breton First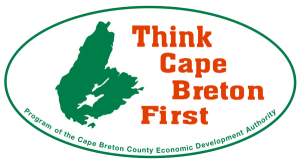 We encourage local business looking for a website to "think Cape Breton first" as the motto goes.
We like to keep our local designers employed on local web development projects so when you need a website, app, or marketing campaign, hire locally right here on Cape Breton Island!
When looking for a web designer in Cape Breton, we encourage you to think of keeping the business in Cape Breton by hiring a local web design company.
Cape Breton Web Design has designed literally hundreds of sites since it's inception back in 1999 and reflect that in it's web design pricing packages.
Most of our packages are similar to that of Halifax web design companies, but at a reasonable price, often 1/2 the price.
So this is our contribution to the folks of Cape Breton, by keeping our prices low to keep people working here on our beautiful Island of Cape Breton and to make everything more affordable.
---
Services..
Our full graphic web design services include WordPress Premium Customized Themes, SEO (Search Engine Optimization) Services, Website Re-Design, Customized Graphic Print Media Design like band posters and jewel cases, Social Media Marketing, (facebook, twitter, google+), eCommerce Services, Branding, Reputation Management, and Email Marketing Lists via form submit (Aweber/MailChimp).
Locations..
Cape Breton Web Design has provided web design services throughout Atlantic Canada as well as right across Canada in recent years.
We have worked successfully on hundreds of website design projects and oftentimes most of our clients are repeat business coming to us for SEO services to optimize their websites, adding social networking plugins to grow their Facebook and Twitter accounts, as well as adding a variety of new content.
Markets..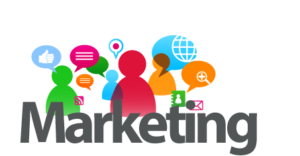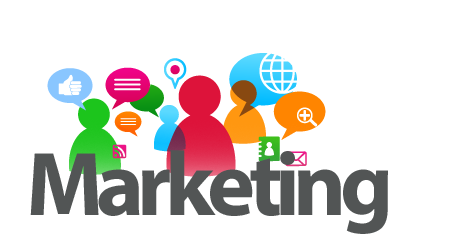 We have developed websites for Corporate, Real Estate, Travel & Tourism, Bed and Breakfast, Music Industry, Auto Sales, Retail Sales, and Personal & Professional Blog Development.
There is not a market in the past 17+ years that we haven't designed a website for. We even provide web design services for tourism based sites, non-profit, government, schools, bands, fishing companies, as well as for personal or professional blogs. Contact our digital marketing experts today to talk about your next marketing campaign.
Pricing..
Check out our new "Pay Monthly for Web Design" plans. Let us know what you have in mind for a website or re-design of an existing site and we'll call you to confirm the details.
Whether you need a simple 5 page Business Card Package with logo, content, and a contact form or a fully developed 10+ page Corporate package complete with video testimonials, Social Networking Integration, MailChimp Email Collection Form, etc., we are here to help you decide. Choose a website design price that matches your budget.
Print Media..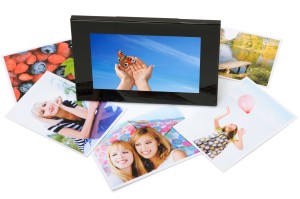 Whether you need a new CD Jewel Case for you band or a full 11×17 poster for a local event, Cape Breton Print Media Services is here to help!
Some of our graphic design services include business cards, guitar picks, tote bags, calendars, pamphlets, brochures, post cards, etc. We do everything in high resolution and in most cases 300 DPI to give the best quality possible with eye-popping results. We do the design and then either send you the finished files in any format you choose including TIFF, PDF, PSD, and PNG, or send it over to the print company of your choice, either locally or on the web.
Social Media Services..
If you need more social media traffic each month, we can help you build your Facebook Fans,  Twitter Followers, Google+, Pinterest, Instagram, and YouTube viewers and subscribers to boost your social media presence on the web to share your message with fans and viewers alike.
Add an email collection sign-up form on your website and build a advertising list. We can do just about anything with digital marketing or social marketing. Website traffic and leads are bound to follow. Talk to Cape Breton Web Design today about getting your website design professionally and then following up with a digital marketing plan to get more website traffic and leads on Google.
Other Add-on Services..
We can help brand your company better thru the use of add-on services such as video testimonials, Social Connect Scripts, or Professionally written articles (copy writing services, blog articles, guest blogging).
These branding services or  reputation management services, as some like to call it, are known to give a company more credibility on the web as well as a better social presence globally.
We can create a custom website with unlimited pages, content, video testimonials, web store, a blog, and a newsletter campaign if you wish. The sky is the limit. Let's get going! Contact us for a free web design quote – 1-888-736-2382 | 902-304-1302
Testimonials
Having you take over and re-create SilverStreetGuitars.com has been a great experience! I'm very happy with the new site and especially pleased that both of my sites are now hosted in Cape Breton. A heartfelt thank You! SilverStreetGuitars.com TheCrosswordGuy.comRebuilding Silverstreetguitars.com A Great Experience!Murray Jackson, Silver Street Guitars
Web Design Services