There are probably just a handful of website that stuck out in your mind for 2021. Website that really captured the imagination as far as design and UX (user experience).
Well hopefully this trend continues on into 2022 and our design team at Cape Breton Web Design can capture all the benefits from the web development tools, tips and tricks that are coming down the pipe this year. Using videos and high resolution graphics are now expected on each and every design we create, so that is something we excel in and provide as part of every web design package.
After all, modern web design is our main focus for small businesses as well as for our tourism based clients in Cape Breton. We aim to create modern, mobile friendly website that get found easily on Google and other major search engines.
SEO has been one or our strong suits here at Cape Breton Web Design and Marketing, and we believe in our process and can prove it! Any SERP (search engine results pages) or SEO reports that we can sent to our SEO subscription clients have proven to have better search results from the month previous.
This is something we are proud of and it shows in Analytic reports as traffic numbers for our clients all increased in 2021. That is the name of the game. Optimize each website so that is brings in more search results, website traffic, leads and revenue. It is a formula we have used for many years for our web design clients, and we stand by it.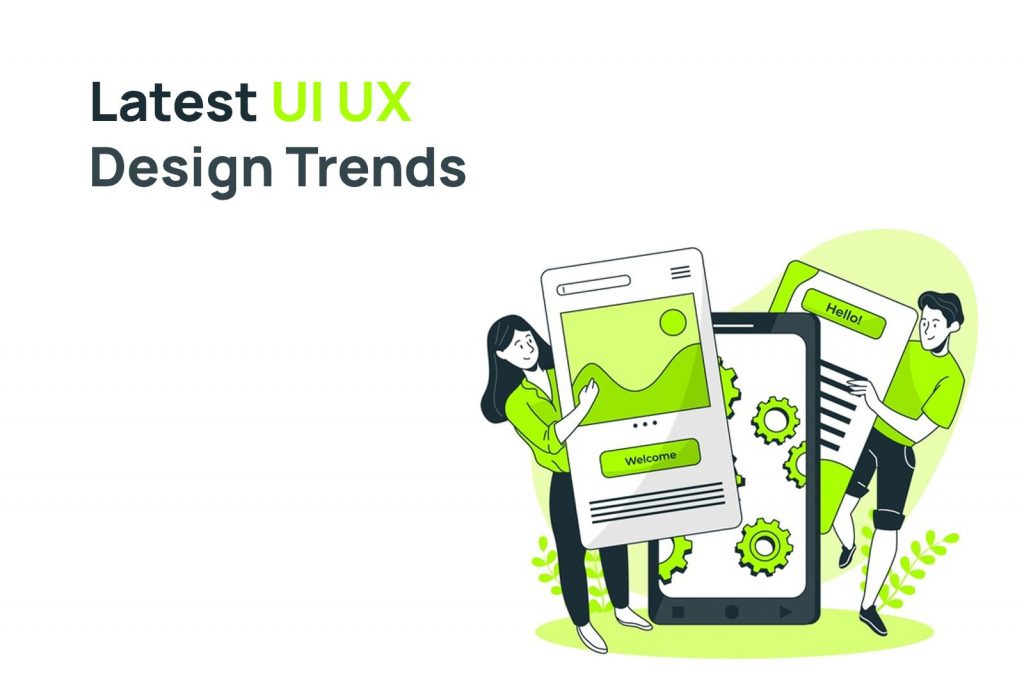 Visitor Engagement
We want our website visitors to be engaged with your website and stay on the site longer. To do this we need to provide a reason for them to stay on the pages longer.
If they find the content and answers they were looking for, they will stay on your site longer, read all the content they were searching for on Google, and may end up purchasing a product or service, if you are lucky.
So that is why you have to treat each design, each page, and each post with authority. Give users the answers they are searching for. Give them the high quality products they desire. Give them the professional services they are are looking for, locally. Then and only then will your website be successful, garner more website traffic, and awareness in the process.
Web Design Trends to Watch For in 2022
So there are some new trends that continue on from 2021 in the world of great looking web design. Here are a few we are watching out for in 2022.
Hand drawn elements – visuals are better than text, so get drawing or creating graphics. Visual design goes a long way when keeping visitors on your site longer.
Minimalism flat design – simple designs with lots of white space for UX, seem to be on the rise. Don't ruin a great looking site with too many obtuse fonts, objects, animations, and loud colors.
Dark Low Light – dark mode and low light seems to be trending for a lot of new websites this past year, mostly because some people find it easier to look at.
Interactive 3D – These type of sites seem to be also on the rise as the artwork is more captivating and interested to a lot of web surfers out there.
Gradient Colors – A lot of viewers seem to love the unique creative color patterns provided by this type of web design. So a little minimalist with a touch of gradient colors may work for certain businesses looking to capture just that certain feel for their products.
Web accessibility – This is one of the most trendy influences in modern web design geared towards disabled people, so you should see a lot more of this going forward into 2022. Understanding how they navigate should be taken into consideration when designing a new site. Elements like auditory, visual, cognitive, motor and speech should be integrated and developed for the visually disabled.
Interactive web design – Elements that are interactive such as quizzes, puzzles, feedback sections, questions, polls, reviews, and engaging graphics will keep visitors interested in your site for much longer. As a result the bounce rate is reduced as viewers are more curious to stay and be more interactive with your website as a whole. After all, isn't that the goal?
VR Virtual Reality – VR is now becoming a trend is all niches online. From product websites, to gaming, to real estate websites, virtual reality design is now a thing! Imagine getting a VR tour of a home before you buy it. You can see right off if you like it or now and won't actually have to travel on location for a showing of the property.
White Space – This form of UX web design has been popular and continues to be a popular form of design. Most visitors to your site usually like the site to be laid out with easy accessible menus, graphics and text that are not on top of each other and are pleasing to the eye. You will find that the content stands out much better and readability is vastly improved.
Homepage Hero Section – The full hero section at the top header area of the home page is now more important that ever, as it immediately captures a viewers attention. It usually fills the top portion of the "above the fold" area of the site with banners, sliders, and just full services graphics that include a CTA (call to action), phone number, or some other design element. A hero image in the header area usually serves as a powerful communication tool that provides the main message quickly.
The Ultimate Goal of Great Web Design
Web design in general should be aimed at increasing the functionality and usability of each website with the focus on providing a great user experience for the website visitor, that ultimately keeps them on the site longer.
Web design trends tend to moving towards website becoming more interactive, user friendly, mobile friendly, and search engine friendly as we move forward. The evolution of modern website design seems to be geared towards solving a problem or providing a solution to a users search. Whether that be for information purposes only, or to sell a product or service, it doesn't matter. A great design show always be the focus.
Create your website for the user not for a search engine. Oh yeah, if you do that, then you just may be rewarding with higher SEO points from Google, the top search engine that understands the web more than any other search engine.
There are many more tips on UX design and creating a successful WordPress website online!